---
I have not yet read Ben Winters' Underground Airlines, and I sure as hell don't plan to.
The book, which was released this week, tells the story of Victor, a former slave who works for the U.S. Marshal Service to track down other fugitive slaves who have escaped their captivity. The twist? The book takes place in the modern era, in a United States in which slavery has not been abolished.
Victor is black and Winters is white.
Oh, boy.
This book has already lost me because …
1. Winters isn't qualified to write this book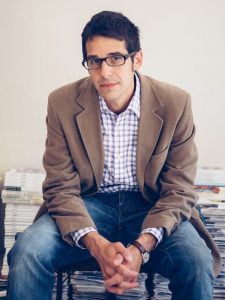 I mean no offense. He seems like a well-intentioned dude. He even studied the works of Toni Morrison, Octavia Butler and Ta-Nehisi Coates to better prepare himself. (So, I guess that makes this his black person dissertation.) But I can already tell Winters is in over his head.
In a review by The New York Times (which itself is a piece of work), he said: "We tend to think of racism and slavery as something that's appropriate only for black artists to engage with, and there's something troubling and perverse about that."
Who is this "we"? Where did he get this impression? Correct me if I'm wrong, but one of the most iconic books about racism in America was written by a southern white woman. It isn't a perfect book, but I don't ever remember anyone saying that Harper Lee had no business writing it. And she, at the very least, knew how to stay in her lane.
In another interview with Kirkus Reviews Winters, who is Jewish, discusses the anti-Semitism his family faced while living in Czechoslovakia in the '40s.
While their experiences may give him authority to write about prejudice, they do not translate into knowledge of the specific type of racism black men in America face. Hell, I don't even fully know the black male experience in America. This isn't his story to tell.
2. The premise makes no sense
Moving beyond the race issues, this book also sounds like a weak example of speculative fiction.
From what I've gathered, the story takes place in an alternative future where segregation still exists and slavery is legal in four states. The divergence stems from the assassination of Abraham Lincoln before he's able to take office in 1860. With no Lincoln, I presume that means there is no Emancipation Proclamation and no Civil War.
Now, here's where I get lost.
Assuming that "no Lincoln equals no Civil War" is like positing that if George W. Bush hadn't been in office, Sept. 11 wouldn't have happened.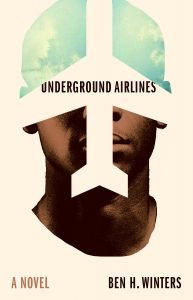 Tensions between the North and the South were simmering before Lincoln assumed the presidency. They were stoked by various abolitionist efforts, the Fugitive Slave Act (which serves as the predecessor to Winters' own fictional Fugitive Persons Act) and the Dred Scott decision. Even if Lincoln hadn't been president, whoever was president would have inherited these issues.
At best, Winters is lazy with exposition. At worse, he's denying the strength of the resistance African-Americans had in regards to slavery. Without Lincoln, slavery may not have been abolished under the same circumstances, but black people would not have put up with 200 years of enslavement without some sort of rebellion. The "peculiar institution" may still exist in his alternative universe, but not without bloody interstate skirmishes, terrorist attacks and his own protagonist being murdered as a conspirator. Japanese and European sanctions would be the least of the country's concerns.
(Also, in one of the chapters I previewed, the protagonist listens to Michael Jackson's Thriller on cassette tape in what I assume is 2016. Look, I can only suspend my disbelief so far, and it ain't far enough for that.)
3. The main character's dialogue is kinda minstrel-y.


I mean, come on.
4. It's been done before and it was awful
Lev Grossman said of Winters: "This is a white writer going after questions of what it's like to be black in America. It's a fearless thing to do."
No. It's an amazingly arrogant thing to do. And a cliché thing to do.
White people telling black stories is nothing new, and I don't have to read Winters' work to know I probably won't enjoy his contribution to this tradition.
I don't want to read how a white man "imagines" the black experience to be when I know there are an innumerable amount of black writers who are struggling to get published, struggling to get recognized and struggling to get reviewed by The New York Times.
I don't want to waste time reading something I know someone else can write 10 times better.
5. It's been done before and it was amazing
As many people have noted, Octavia Butler "dared" to write a sci-fi slavery book 40 years ago. It was called Kindred. Just go read that.
Dani reads because she's too poor to do much else. She studied journalism at the University of Missouri, so really, what did she expect? She's sick of YA but will read the hell out of some Harlequin novels. She's a producer of digital content and she lives in St. Louis. Find her on Twitter at @Dani_Lacey.